MSD - Where Quality Matters
Who we are
MSD - Where Quality matters
The company
MSD has been providing clients with comprehensive IT and telecommunications services and consulting since 2009. We specialize in IT solutions, business development, as well as HR Consulting, and we leverage a broad national and international network of specialists and partners.
In each of these areas, we deliver customized solutions. Our extensive experience and network allow us to advise clients across business units, thus developing comprehensive and lasting solutions.
Why MSD?
We are a Swiss SME and prioritize trusting and long-term relationships our clients. Quality and reliability are key, and it is our main goal to complete projects to the full satisfaction of our clients – and sometimes even exceed expectations.
Given our aspirations, we see our clients as partners with whom we want to reach the goals we set together. In our cooperation with partners, open and transparent communication is essential. We work in English, German, and French.
Our clients
We work with different kinds of clients, from SMEs to large corporations. In cooperation with our clients, we complete a wide range of different projects. Client satisfaction is always our main goal.
Would you like to know more about our clients or specific projects? If so, do not hesitate to get in touch with us to provide you with references.
Your personal contact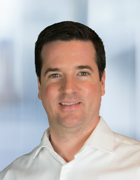 Marco Schmid
Senior Consultant & Managing Director
Engineer in Computer Science

+41 41 511 00 95
info(at)msdconsulting(dot)ch
How to find us
MSD Consulting GmbH
Gewerbestrasse 5
CH-6330 Cham
We look forward to hearing from you
Contact us!
Together we are stronger
Our partners
Depending on the project, we complement our team with people of the following companies:
Dr. Christian Speck, speckund gmbh
Agile Methoden (Assessments, Coaching, SCRUM Master und Product Owner Kurse)
René Feldmann, Bexwell
Business Excellence (EFQM), Prozessmanagement, Qualitätsmanagement
Michael Feldmann, Swiss Prime Partners
Gesellschafts-, Steuer- und Rechtsberatung (Netzwerk aus Notaren, Rechtsanwälten, Juristen, Unternehmensberatern und IT-Spezialisten)
Dr. Danae Perez, Anaphora GmbH
Kommunikations- und Textdienstleistungen